As Always, Arcade is huge again! I expected to have a huge list but never expected it to be as long as it was this round! I've spent a LOT of money already and i am not even done!
Mad Peas is participating and this round of The Arcade and for their gacha they have released some Bonsai Trees. There 16 different trees to collect, and 2 of them are rare (the tall ones shown behind me). They are all low Li (1-3). There are 8 Pairs total so when you get 2 of a pair they react to each other and play a melody! It's actually really cool! I wanted to find a way to show you all but all i have is a grainy Gyazo Gif so I hope it helps!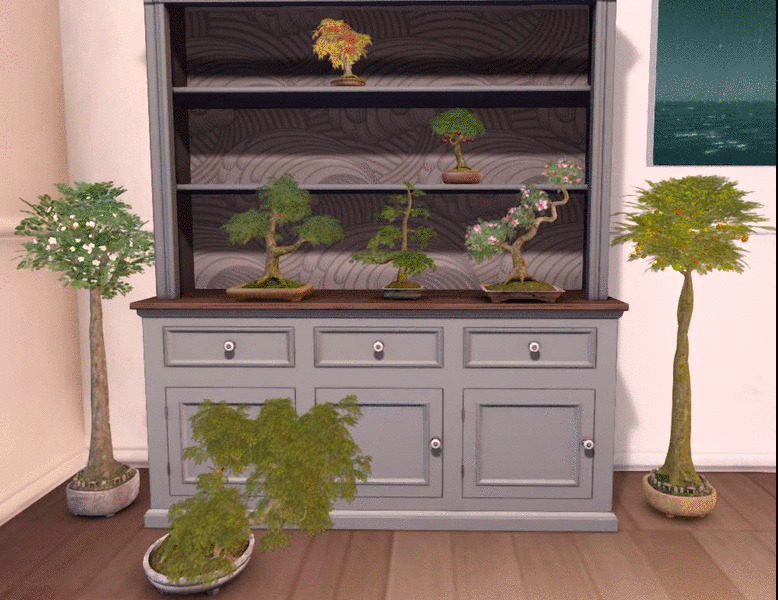 (I'm still working on my glow settings sorry!)
The Gacha is 50L a play so go have fun!!
<3 Audra Graves
What I wore:
Cardigan:
Little Closet
- Cardi Combo - Marshmallow (no shirt)
Shirt:
Little Closet
- Basic Tees (Mint)
Shorts:
Des Lunes
- Reg Denim Shorts
Sandals: Noodles - Anchors Away Sandals - Mint (
C88
)
Hair/hat:
LaViere
- Daisy (Saffron) (comes with HUD to change hat texture)
Doge: Alchemy - Doge French Bulldog - Hoodie - Pink Hot Donna (
The Chapter Four
)
Nails:
Lil Smartie Pants
- Pastel Nails Set (HUD)
Bonsais above:
(All from The Arcade)
Hizashi RARE
Kaidan
Kasa
Kojiko
Majo
Ryu
Shihosu
Tsukikage RARE